MASS TIMES
---
WEEKEND
Saturday: 5:00 PM (Sunday Anticipation)
Sunday: 9:00 & 11:00 AM
WEEKDAY
Monday, Wednesday, Friday: 6:45 AM
Tuesday and Thursday: 9:00 AM; Saturday: 8:15 AM followed by opportunity for the Sacrament of Reconciliation
OFFICE HOURS
---
WEEKDAY SUMMER HOURS
From Fri, June 24, through Fri, August 12
Mon - Thurs 8:00 AM - 4:00 PM; Fri 8:00 - Noon


The parish office is closed on major holy days and some holidays.

Parish Office: 414-258-8821
COVID UPDATES
---
St. Jude Liturgy COVID Protocols
We have good news that Covid is receding and it is safer to get about. Because of this and the longing to really pray with each other, we are adapting our seating in church. While we have retained the back section and side chapels for masked people only, the front of the main section of church is now available for the use of every pew and masks are optional.


Store hours:




Wednesdays 10:00 AM to 4:00 PM




Saturdays 9:00 AM to 2:00 PM
School is just around the corner, so don't forget to shop and save at the St. Jude the Apostle Thrift Shop! Come in and Save 20% on our large selection of St. Jude School uniforms: red, white, and navy polos; navy and khaki shorts and pants; along with skirts and jumpers. Many of these items are in very good condition or are new! Also, get 20% off St. Jude Spirit wear (limited number of styles and sizes).
For a short time, while supplies last - shop our new $1 clearance racks for great summer apparel for the entire family. There are many new items in our 25¢ Red Tag Clearance Bins.
Need to freshen up a dorm space? Save 50% on all household linens: sheets, blankets, and more!
Hurry in and shop today! Our Back-to-School Sale ends on August 27.
Wishing to donate items, but the donations building is closed? We have a shortage of volunteers during the summer months, so we have been overwhelmed with new items. We are always looking for new volunteers - young and old! If you have donations, you may bring them into the store when we are open. As soon as we are caught up, the donations building will be open again. If you have questions, please call the store during regular store hours at 414-259-0975 or email the Store Manager, David Heckendorf, at [email protected]the
apostle.net. In order to maintain a safe environment for all day care students, parents, and teachers, parish staff and the general public, please do not leave any items outside of the donations building or our building.
Weekly reading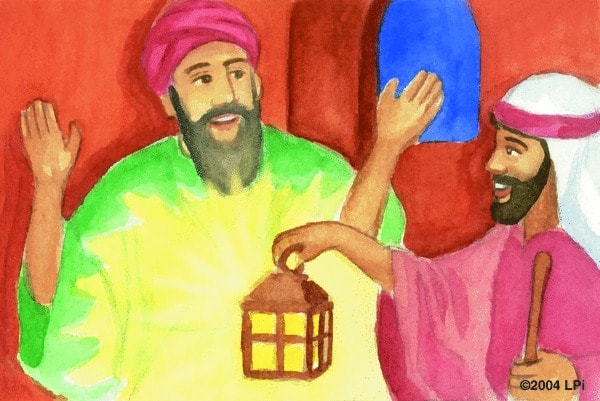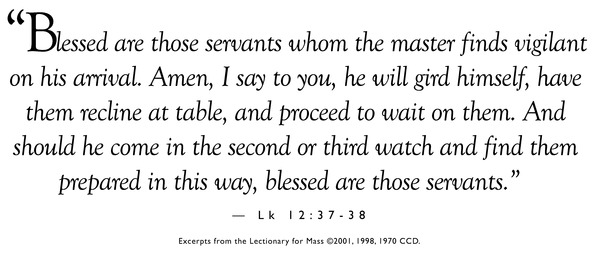 Weekly reading
Readings for the week of August 7, 2022
© Liturgical Publications Inc