MASS TIMES
---
WEEKEND
Saturday: 5:00 PM (Sunday Anticipation)
Sunday: 9:00 & 11:00 AM
WEEKDAY
Monday, Wednesday, Friday: 6:45 AM
Tuesday and Thursday: 9:00 AM; Saturday: 8:15 AM followed by opportunity for the Sacrament of Reconciliation
OFFICE HOURS
---
PARISH OFFICE HOURS
Mon - Fri 8:00 AM - 4:00 PM


The parish office is closed on major holy days and some holidays.

Parish Office: 414-258-8821
Annual St. Jude Mass & Novena
Please join us for nine weeks of prayer
leading up to the feast of St. Jude the Apostle on October 28th.
Where: St. Jude the Apostle Parish, 734 Glenview Ave., Wauwatosa, WI
7 blocks north of I-94, 84th St. exit
When: All Tuesdays from August 30th through October 25th, 2022.
5:15 PM Novena followed by 5:30 PM Mass; anointing of the sick at 6:00 PM
What: We will gather the needs of all who are going through desperate situations and anonymously include them in the intercessions of the Mass.
Special Blessing: We will give a special blessing for firefighters, police, and medical workers at the end of each Mass.
COVID UPDATES
---
St. Jude Liturgy COVID Protocols
We have good news that Covid is receding and it is safer to get about. Because of this and the longing to really pray with each other, we are adapting our seating in church. While we have retained the back section and side chapels for masked people only, the front of the main section of church is now available for the use of every pew and masks are optional.

TOSA FOOD PANTRY
---
COLLECTIONS FOR THE HOUSE OF PEACE
AND TOSA FOOD PANTRY
Our monthly food pantry collections are for the House of Peace and Tosa Food Pantry. Non-perishable items may be placed in the collection baskets located near the south entrance of the church. Please, no expired items. Our boxes for monetary donations will be located on the communion rails at the Masses on the first weekend of each month.

Store hours:




Wednesdays 10:00 AM to 4:00 PM


Saturdays 9:00 AM to 2:00 PM

Fall is a season of change. Trees change colors, weather changes, and there's new fall apparel in the St. Jude Thrift Shop. We are adding new items to the store everyday. Lots of sweaters, pants, colorful tops and more for the entire family. Plus, lots of fall decorations too! If you haven't visited us lately, come in and check us out! There is Something NEW Everyday!
Don't forget to check out our new $1 Clearance Racks and the always popular 25¢ Red Tag Clearance items where you will find great bargains. New things are added everyday as well.
We have exciting news to share! You can NOW use your Visa®, Mastercard®, Discover® and American Express® cards to find great bargains in our store. There is a $3 convenience fee to cover the credit card processing fees and other expenses associated with the costs of using your cards at the store. Don't worry, we still accept cash and checks.
Fall also kicks off our student service hour program. Come help us in the store for a few hours a week, and you will receive credit towards your service hour requirements. For more information, please email the store manager, David Heckendorf at [email protected]
We have a very small team of dedicated volunteers, and we need more help! Can you spare some time to come and help us in the store? We have a flexible schedule along with a fun work environment. We welcome all ages anytime. Contact David or call the store when it's open.
Weekly reading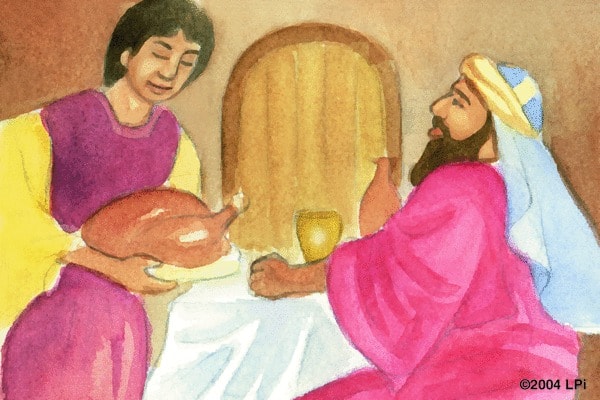 Weekly reading
Readings for the week of October 2, 2022
© Liturgical Publications Inc